Ricky Kim's NYC Food & Drink
1. La Esquina (downstairs)
"This is one of the most unique and authentic NY experiences. I love it because it's a back entry into a very cool and fun bar downstairs which is lead through a working kitchen and windy pathways. The food is excellent but the drinks can be pricey."
2. PDT
"This is great cause not many people know about it. It's exceptionally well curated and hard to find. It's exclusive and it's rare to get a table or seat here."
3. The Library Bar at the Hudson Hotel
"This library bar is chic, dark and classic. It's tucked away in the Hudson Hotel surrounded by a tall faux library stack and large oversized art books. Its perfect for a date or showing clients around town."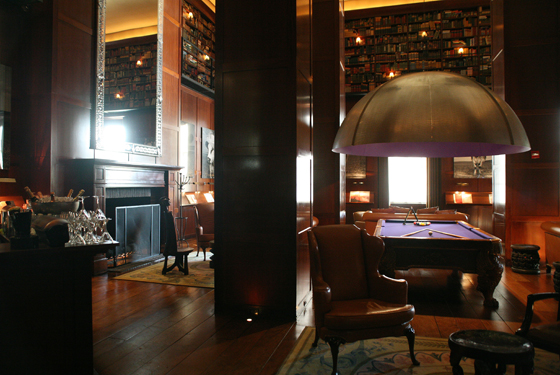 4. Corner Bistro
"I like this place cause it's no frills, good and cheap. Centrally located near a beautiful scenic W. Village walk."
5. Pure Thai Cookhouse
"This is the best best Thai in NYC. It's unique menu and your very traditional Thai cuisine. Something you won't find on most American Thai restaurant menus."
6. Kanyoyama
"Great fresh fish, traditional Japanese ambience and upscale style. It's a great sushi place if you want quality sushi."
7. Croxely's Ale House
"Best wings in Manhattan. 10 cent wings on Sundays and just is a relaxed sports bar type of atmosphere for good wings and a beer."